Saudi Aramco uses over-allotment option to raise IPO record (Saudi Arabia)
Saudi Arabia's national oil company Saudi Aramco has exercised its "over-allotment option" (or "greenshoe option") to sell an additional 450 million shares due to a high demand for its shares. This option has raised the size of the initial public offering (IPO) by US$3.8bn to a record US$29.4bn. Saudi Aramco is now valued at around US$1,850bn, the largest valuation worldwide.
Saudi Aramco's IPO was launched in December 2019 and was 4.7 times oversubscribed, raising US$25.6bn. About 1.5% of the company was sold, priced at SAR32 (US$8.53) per share that has given Saudi Aramco a market valuation of US$1,700bn. Saudi Arabia tried to improve the corporation's appeal by promising an annual U$75bn dividend, modifying tax and royalty rates as well as reducing long-term capital spending to help cash flows. The government disclosed the idea of an Saudi Aramco's IPO in 2016, seeking to raise as much as $100 bn, with a dual listing on the domestic stock exchange and on an overseas bourse. The sale proceeds will be assigned to the Public Investment Fund, to help diversify the kingdom away from oil and create jobs for a growing population.
---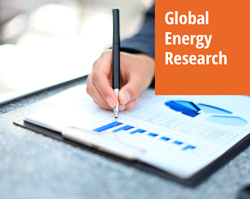 Enerdata's premium online information service provides up-to-date market reports on 110+ countries. The reports include valuable market data and analysis as well as a daily newsfeed, curated by our energy analysts, on the oil, gas, coal and power markets.
This user-friendly tool gives you the essentials about the domestic markets of your concern, including market structure, organisation, actors, projects and business perspectives.