RWE npower enters 7 plants into the Limited Life Derogation (UK)
After a careful plant-by-plant review, RWE has decided to enter seven British thermal power plants into the Limited Life Derogation (LLD). By the end of 2013, all power station operators whose plants are affected by the European Industrial Emissions Directive (IED) were required to inform the relevant Environmental Regulator as to whether their plant should be entered into the LLD. The IED, which comes into effect on 1st January 2016 for existing large combustion plants, further tightens the levels of SO2, NOx and particulate emissions that power stations may emit.
Power stations entered into the LLD may operate for a maximum of 17,500 hours from 1st January 2016 or until the end of 2023 before either closing or re-permitting to operate at new plant standards.
The LLD will affect the following plants: 1,555 MW coal-fired Aberthaw, 1,360 MW gas-fired Didcot B, 40 MW Cheshire CHP, 40 MW Conoco Phillips CHP, 22 MW Grimsby CHP and 50 MW Hythe CHP. These decisions will be regularly reviewed until a final decision is made before the end of 2015.
---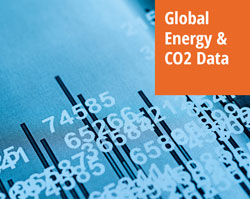 Then Global Energy Market Data & CO2 is your database! With world coverage of the oil, gas, coal and power markets and a detailed overview of national supply & demand annual data dating from 1970.
This energy database leverages more than 400 official data sources which are processed by our data specialists to provide fully harmonized data sets that are monthly updated.