Russia's oil production forecasted to fell by at least 9% in 2022
The Russian Ministry of Finance forecasts that Russia could see its oil production fall by between 9% and 17% in 2022 as Western sanctions and departing international oil companies complicate extraction and reduce demand.
In addition, oil exports are set to decline by 1% to 8% in 2022. Russia produced 524 Mt of oil and gas condensate in 2021 (+2.2% compared to 2020), according to preliminary statistics released by the Central Dispatching Department of Fuel Energy Complex (CDU TEK). 
Where natural gas is concerned, Gazprom anticipates a 4% fall in its output in 2022. The company produced 515 bcm of natural gas in 2021 (+14%). Gazprom's gas exports beyond the former Soviet Union rose by 3.2% to a record level of 185 bcm, with higher exports in 15 countries, including Germany (+10.5%), Turkey (+63%) and Italy (+20%). 
---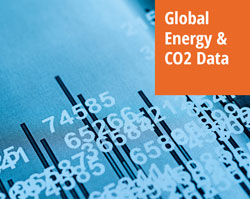 Then Global Energy Market Data & CO2 is your database! We provide world coverage of the oil, gas, coal, and power markets and a detailed overview of national supply & demand with annual data going back to 1970.
This energy database leverages more than 200 official data sources, which are processed by our analysts to provide fully harmonised data sets that are updated monthly.