Russia sets up new entity to operate the Sakhalin-2 LNG export project
The Russian government has established Sakhalin Energy as the new operator of the Sakhalin-2 LNG liquefaction project located in the far eastern oblast of Sakhalin, which comprises two LNG trains with a total capacity of 10.8 Mt/year. A third LNG train with a capacity of 5 Mt/year is planned by 2025. In addition, a fourth LNG train of 5 Mt/year was under consideration but remains frozen.
Gazprom will receive a 50% plus one share in the project, and the remaining 49.9% will be own by Sakhalin Energy. Existing Sakhalin-2 shareholders, which include Shell (27.5% minus one share), Mitsui (12.5%) and Mitsubishi (10%), are required to apply for a stake in the company. If they refuse join the new entity, their stake in the project will be sold to a Russian company.
---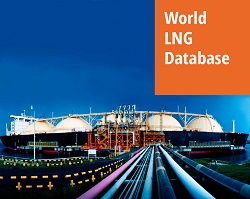 World LNG Database offers a complete set of data on LNG markets. The service provides detailed information on existing and planned liquefaction and regasification plants. It also includes LNG shipping around the world, LNG contracts, time series on regasification and liquefaction capacities, LNG flows and LNG prices for all players in the market.