Following talks in Moscow, Russia has announced progress with China on the proposed Power of Siberia 2 pipeline project, which will be able to deliver 50 bcm/year of natural gas to China and will run for 6,700 km across Russia, Mongolia and China (including 2,700 km in Russia alone). The project is not yet finalised, however, the Russian Government has announced that nearly all parameters of the Power of Siberia 2 agreement have been agreed on (including with Mongolia), and that the Russian oil and gas company Gazprom has been instructed to ensure that a delivery contract for the pipeline is approved as soon as possible. The start of construction of the pipeline is expected to begin in 2024 with a planned completion in 2029. Despite these announcements, the agreement on the Power of Siberia 2 pipeline was not included in the final Russia-China communique.
In addition, Russia has announced that it expects to expand the supply of oil and LNG to China, and that it wil deliver at least 98 bcm of natural gas and 100 Mt of LNG to China by 2030. Russia also declared that negotiations were ongoing to involve Chinese companies in the construction of a 13 Mt/year LNG complex in Ust-Luga, Leningrad Oblast (Russia).
Russian gas exports to China have increased since the commissioning of the Power of Siberia 1 pipeline in 2019 (northern section) and 2020 (middle section). Gas supply from the Power of Siberia 1 pipeline reached 10.4 bcm in 2021 and 15 bcm in 2022. For 2023, volumes are expected to reach 22 bcm. One more section of the Power of Siberia 1 pipeline (Western route) is currently under construction, which will bring the pipeline's capacity to 38 bcm/year. Another 10 bcm/year project, Power of Siberia 3 (Far Eastern route), is also currently under development.
Russia is currently aiming to reroute its energy flows from Europe, where sanctions against Moscow have been taken due to the situation in Ukraine, to Asia, and particularly to China. Russia exported a total of around 16.5 bcm of natural gas to China in 2021. The China National Petroleum Corporation (CNPC) and Gazprom signed a US$400bn, 30-year contract in May 2014 for the supply of 38 bcm/year of Russian gas to China starting in 2024.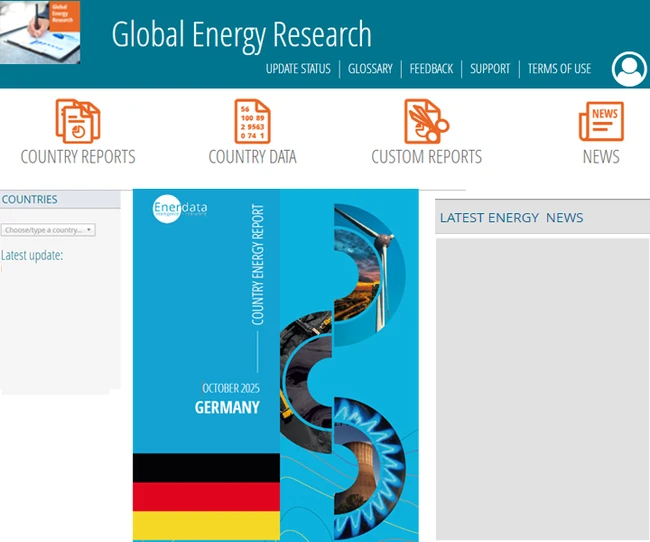 Enerdata's premium online information service provides up-to-date market reports on 110+ countries. The reports include valuable market data and analysis as well as a daily newsfeed, curated by our energy analysts, on the oil, gas, coal and power markets.
This user-friendly tool gives you the essentials about the domestic markets of your concern, including market structure, organisation, actors, projects and business perspectives.