Renewables rose to 18% of EU final energy consumption in 2018
According to Eurostat, the share of renewable energy in the gross final energy consumption of the European Union (EU) rose from 17.5% in 2017 to 18% in 2018, progressing towards the target of 20% of renewable energy by 2020 and at least 32% by 2030.
So far, 12 countries have reached or exceeded their 2020 binding targets, namely Bulgaria (20.5%, vs. 16%), the Czech Republic (15.1% vs. 13%), Denmark (36.1% vs. 30%), Estonia (30% vs. 25%), Greece (18% vs. 18%), Croatia (28% vs. 20%), Italy (17.8% vs. 17%), Latvia (40.3% vs. 40%), Lithuania (24.4% vs. 23%), Cyprus (13.9% vs. 14%), Finland (41.2% vs. 38%) and Sweden (54.6% vs. 49%).
In addition, 4 countries are close to meet their targets (i.e. less than 1 percentage point (pp) away) namely Romania, Hungary, Austria and Portugal, 9 are between 1 and 4 pp away (such as Germany, Luxembourg and Malta), while 3 are 4 or more pp away from their targets. The Netherlands are the furthest away from their targets (6.6 pp from its 14% target, posting the lowest proportion of renewables in the power mix among EU countries), followed by France (6.4 pp), Ireland (4.9 pp), the United Kingdom (4.0 pp) and Slovenia (3.9 pp).
---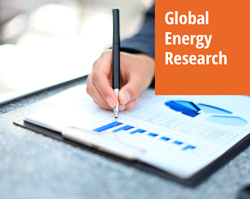 Enerdata's premium online information service provides up-to-date market reports on 110+ countries. The reports include valuable market data and analysis as well as a daily newsfeed, curated by our energy analysts, on the oil, gas, coal and power markets.
This user-friendly tool gives you the essentials about the domestic markets of your concern, including market structure, organisation, actors, projects and business perspectives.