Renewables accounted for 37% of Britain's total generation in 2020 (UK)
According to the UK power transmission network operator National Grid, coal accounted for 1.6% of Britain's electricity in 2020, compared with around 2.2% in 2019, and 23% in 2015. Renewable power generation in Britain accounted for 37.3% of total production in 2020 (24.8% from wind, 6.5% from biomass, 4.4% from solar, and 1.6% from hydro). Including nuclear (17.2%), CO2-free power generation accounted for 54.5% of the power mix in 2020. Natural gas provided 34.5% of total electricity generation. The United Kingdom was powered coal-free for over 5,147 hours in 2020, compared with 3,666 hours in 2019. The average carbon intensity reached 181 gCO2/kWh in 2020, which is 66% lower than in 2013. In February 2020, the British authorities decided to bring forward the deadline for phasing out coal from the power sector by one year, to October 2024.
---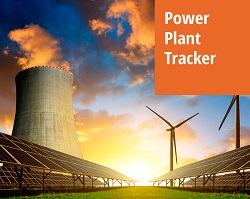 Enerdata has developed a market research service to screen, monitor and analyse the development of power generation assets.
Power Plant Tracker offers an interactive database and a powerful search engine covering power plants worldwide – including both installed and planned capacities for renewables and fossil fuels.