Qatar aims to reduce its GHG emissions by 25% in 2030
Qatar has unveiled a new climate change action plan, which aims at achieving a 25% reduction in greenhouse gas (GHG) emissions by 2030, compared to the business-as-usual scenario, and to reduce the carbon intensity of its liquefied natural gas (LNG) plants by 25% by 2030. The plan proposes to intensify efforts at carbon capture and storage at its LNG facilities.
In August 2021, Qatar unveiled its updated First Nationally Determined Contribution (NDC) to the United Nations Framework Convention on Climate Change (UNFCCC), and the country already pledged to reduce its GHG emissions in 2030 by 25% relative to the business-as-usual scenario.  In 2019, Qatar's GHG emissions reached 116 MtCO2eq. The country's CO2 emissions from fuel combustion have almost quadrupled since 2000, from 24 MtCO2 to 88 MtCO2 in 2020. In 2019, Qatar had the highest level of per capita CO2 emissions in the world (33 MtCO2/capita).
The country aims to become the world's largest LNG producer in 2030. In February 2021, Qatar took the final investment decision (FID) to develop the North Field East (NFE) LNG project in February 2021. The project will raise the country's LNG production capacity from 77 Mt/year to 110 Mt/year (+43%). In a second phase expected in 2027 at the earliest, Qatar could develop the North Field South Project (NFS), which would add two 8 Mt/year liquefaction trains and further increase the country's LNG production capacity from 110 Mt/year to 126 Mt/year.
---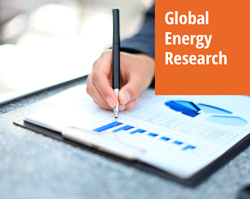 Enerdata's premium online information service provides up-to-date market reports on 110+ countries. The reports include valuable market data and analysis as well as a daily newsfeed, curated by our energy analysts, on the oil, gas, coal and power markets.
This user-friendly tool gives you the essentials about the domestic markets of your concern, including market structure, organisation, actors, projects and business perspectives.