PT PLN expects coal consumption in the Indonesian power sector to rise in 2020
According to the Indonesian state-owned power company PT PLN, coal consumption in the power sector should increase from 92 Mt in 2018 to an estimated 97 Mt in 2019 and to 109 Mt in 2020, as new coal-fired power plants are expected to be commissioned in late 2019. These new coal-fired power capacities should reduce the demand for gas in the power sector. Gas consumption in the power sector should increase from 14 bcm in 2018 to 14.5 bcm in 2019 but would dip to 13.65 bcm in 2020; indeed, piped gas consumption should declined by 21% from around 331 bcf (9.4 bcm) in 2019 to 262 bcf (7.4 bcm) in 2020, while LNG consumption should grow by 22% from 181 bcf (5.1 bcm) in 2019 to 221 bcf (6.25 bcm) in 2020.
---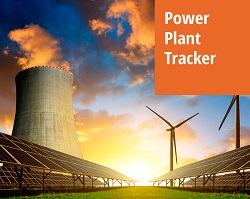 Enerdata has developed a market research service to screen, monitor and analyse the development of power generation assets.
Power Plant Tracker offers an interactive database and a powerful search engine covering power plants worldwide – including both installed and planned capacities for renewables and fossil fuels.