Poland seeks approval from EU for state aid to its nuclear programme
The Polish government is seeking approval from the European Commission for state-aid to build a nuclear power plant. Poland plans to develop a nuclear power project with a capacity of 1 to 1.6 GW and that could start commercial operations in 2033. At a later stage, Poland plans to deploy 6-9 GW of nuclear capacity, requiring a total investment of PLN150bn (€33bn).
Earlier in October 2020, Poland signed a 30-year intergovernmental agreement to cooperate on the development of the country's civil nuclear programme with the United States. Over the next 18 months, the two countries will work together on a report delivering a design for implementing Poland's nuclear power programme, as well as potential financing arrangements. Poland would buy at least US$18bn in nuclear technology from US companies. Westinghouse Electric Company will take part in a first step in the agreement, an engineering study for planned plants.
---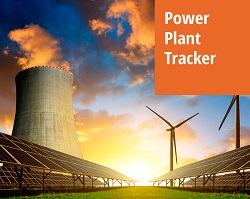 Enerdata has developed a market research service to screen, monitor and analyse the development of power generation assets.
Power Plant Tracker offers an interactive database and a powerful search engine covering power plants worldwide – including both installed and planned capacities for renewables and fossil fuels.