Poland could reach carbon neutrality by 2056
According to a study by the government's Polish Economic Institute (PEI), Poland could achieve climate neutrality by 2056. Under a pessimistic scenario, the country would reach net zero emissions by 2067. Poland is the only European Union member country that has not endorsed a net-zero carbon target by 2050. 
The country intends the share of coal in power production to be around 56-60% in 2030. In 2019, electricity production from coal and lignite accounted for almost three-quarters of the total generation.
---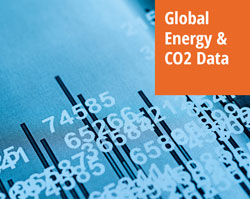 Then Global Energy Market Data & CO2 is your database! We provide world coverage of the oil, gas, coal, and power markets and a detailed overview of national supply & demand with annual data going back to 1970.
This energy database leverages more than 200 official data sources, which are processed by our analysts to provide fully harmonized data sets that are updated monthly.