Petrobras commits to sell stakes in gas transmission and distribution assets (Brazil)
Petrobras has signed an agreement with the Administrative Council for Economic Defense (Cade) of Brazil, under the terms of which the Brazilian oil and gas company committs to sell stakes in gas transmission assets: a 10% stake in Nova Transportadora do Sudeste (NTS), a 10% stake in Transportadora Associada de Gás (TAG), a 51% stake in Transportadora Brasileira Gasoduto Bolívia-Brasil (TBG) and indirect interests in gas distribution companies (or by selling its 51% interest in Gaspetro).
Bolivian state-owned oil and gas company YPFB would be interested in acquiring Petrobras' stake in the Brasileira Gasoduto Bolívia-Brasil gas pipeline, which transports Bolivian gas from the border to São Paulo. Raising its stake in the pipeline from the current 12% to 63% would allow YPFB to negotiate directly with gas distribution companies and industrial customers and could improve terms for its gas sales.
In addition, Petrobras is committed to other actions to boost competitiveness in the gas market, according to the "Novo Mercado" resolution approved in late June 2019 and that would lead to breaking up Petrobras' monopoly on production and distribution. Petrobras will thus negotiate the access to outflow and processing assets, refrain from purchasing new gas volumes from partners or third parties and lease the Bahia regasification terminal.
---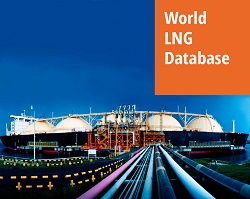 World LNG Database offers a complete set of data on LNG markets. The service provides detailed information on existing and planned liquefaction and regasification plants. It also includes LNG shipping around the world, LNG contracts, time series on regasification and liquefaction capacities, LNG flows and LNG prices for all players in the market.