Pemex will retain at least 45% of deepwater field Trion (Mexico)
The Mexican oil regulator Comisión Nacional de Hidrocarburos (CNH) has published rules for the first joint-venture tender, as part of the 2013 energy reform, which aims at opening the Mexican energy sector, including oil and gas exploration and production.
Mexican state-owned oil and gas company Pemex will have a share of at least 45% in the public-private joint venture that will develop deep-water oil reserves. In June 2016, Pemex authorised the start of the farm-out process and selected the Trion field to transfer to other operators; the field, located in the Perdido area in the Mexican Gulf of Mexico, was discovered in 2012. Total 3P reserves are estimated at around 485 mboe.
Potential investors will be invited to bid in a December 2016 auction and will have to pre-qualify until 15 September. The final version of the contract and bid terms will be published on 30 September 2016. The Trion joint venture will be bid out as a license contract (similar to a concession) with two operators (one having 30-45% in the project).
---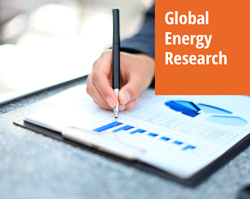 Enerdata's premium online information service provides up-to-date market reports on 110+ countries. The reports include valuable market data and analysis as well as a daily newsfeed, curated by our energy analysts, on the oil, gas, coal and power markets.
This user-friendly tool gives you the essentials about the domestic markets of your concern, including market structure, organisation, actors, projects and business perspectives.