Pakistan's power utility K-Electric plans 700 MW coal-fired project
Pakistan's power group K-Electric has just applied with the National Electric Power Regulatory Authority (Nepra) of Pakistan to develop a 700 MW coal-fired power project in Karachi. The project is developed by K-Electric (51%) in partnership with Chinese groups China Datang Overseas Investment Company (25%) and China Machinery Engineering Corporation (CMEC, 24%). The plant, consisting of two 350 MW units, would burn imported coal and would be located in Port Qasim. K-Electric aims to commission the project by December 2020. Total investment is estimated at US$967m and does not include costs related to the development of a transmission power line for the project (US$400m TP-1,000 line project).
K-Electric (formerly KESC, Karachi Electricity Supply Corporation) has an installed thermal capacity of about 2.4 GW and supplies the Karachi area (i.e. a population estimated at over 2.3 million). KESC was a public company until 2005, when 73% of the capital was sold to KES Power Limited, a consortium of Al Jomaih (Saudi Arabia) and National Industries of Kuwait. In 2008, Abraaj Capital acquired a 69% stake and complete management control in the company and recently announced that it planned to sell its stake in the company (around 66% in mid-2016).
Chinese state-owned power utility Shanghai Electric has made a bid to acquire a stake in Pakistan's power group K-Electric, which is estimated to have a total market value of US$2.3bn. The size of the stake has not been specified and the companies have not entered into any exclusive negotiations yet, as other potential bidders might be interested.
---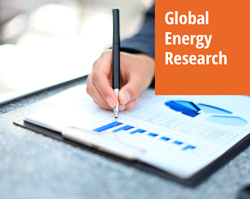 Enerdata's premium online information service provides up-to-date market reports on 110+ countries. The reports include valuable market data and analysis as well as a daily newsfeed, curated by our energy analysts, on the oil, gas, coal and power markets.
This user-friendly tool gives you the essentials about the domestic markets of your concern, including market structure, organisation, actors, projects and business perspectives.