Pakistan sets a conditional target of halving its GHG emissions by 2030
Pakistan has updated its Nationally Determined Contribution (NDC), pledging to cut its greenhouse gas (GHG) emissions in 2030 by 50% below the business-as-usual scenario (BAU). The reduction target is divided into an unconditional reduction target of 15% and a conditional target of 35%. To reach the target, the country aims to shift to 60% renewable energy, to set a moratorium on new coal-fired power plants, and to stop power generation from imported coal. Pakistan will shelve plans for two new coal-fired power plants in favour of hydropower and will focus on local coal gasification and liquefaction. It also aims to reach 30% electric vehicles by 2030. The investment needed to implement the NDC mitigation actions is estimated at US$100bn just for the energy transition.
Pakistan's first NDC (2016) did not include an unconditional target and the conditional reduction target was 20%. According to the inventory results, GHG emissions including LULUCF have increased by 21% since 2016 to 490 MtCO2eq in 2018, including 46% from AFOLU (agriculture, forestry, and other land use) and 45% from energy. Under its BAU scenario, the country estimates GHG emissions at around 1,603 MtCO2eq by 2030, which is 3.3 times more than in 2018 (reference year). The 50% cut would limit GHG emissions by nearly 801 MtCO2eq to 802 MtCO2eq in 2030.
---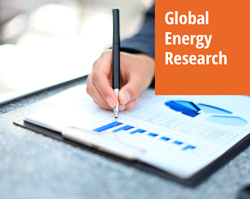 Enerdata's premium online information service provides up-to-date market reports on 110+ countries. The reports include valuable market data and analysis as well as a daily newsfeed, curated by our energy analysts, on the oil, gas, coal and power markets.
This user-friendly tool gives you the essentials about the domestic markets of your concern, including market structure, organisation, actors, projects and business perspectives.