Pakistan and Saudi Arabia revive a 300-400 kb/d refinery project in Pakistan
Pakistan and Saudi Arabia have revived a plan to build a 300 to 400 kb/d oil refinery and a petrochemical complex in the Baluchistan province, southern Pakistan. The project, which could represent an investment of US$12bn and be developed by Saudi Aramco, could be located either in the district of Gwadar or the city of Hub. The project had been shelved for more than two years.
Saudi Arabia previously signed in February 2019 several memorandums of understanding for an investment of US$21bn in various sectors of the Pakistani economy, including for the project of a deep conversion refinery and petrochemical complex with an investment of US$12bn. The schedule of construction remain unclear as of now.
Pakistan has a refining capacity of 411 kb/d (end of 2020), distributed over 6 main refineries: National Refinery Ltd in Korangi, Karachi (62 kb/d); Pakistan Refinery Ltd in Karachi (47 kb/d); Attock Refinery Ltd in Rawalpindi (43 kb/d); PARCO (100 kb/d) in Mahmood Kot, Punjab; Byco in Karachi (30 kb/d); and Balochistan Hub Refinery in Hub (120 kb/d). This capacity is insufficient as, in 2020, Pakistan imported two thirds of its refined oil product needs.
---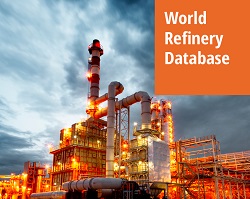 Use this powerful business intelligence tool to assess current and future production capacities of oil products by country and by zone. Gain insight into companies' asset portfolios and future trends for refined oil production capacities, giving you the ultimate edge for strategy and decision-making.