OX2 will develop a 1.4 GW offshore wind project off Finland
The Swedish renewable company OX2 will develop a 1.4 GW offshore wind project in the Gulf of Bothnia about 30 km northwest of Kaskinen, in western Finland. The Tyrsky wind park will comprise around 100 turbines and is expected to generate about 6 TWh/year. The wind park could become operational around 2030. OX2 already received a research permit from the Finnish government in 2022 and is now looking to conduct an Environmental Impact Assessment for the project.
In October 2022, OX2 started the analysis and environmental impact assessment work for two other offshore wind projects totalling 5 GW near Åland, an autonomous insular region of south-western Finland. OX2's portfolio of offshore wind projects stood at 18.3 GW at the end of 2022.
At the end of 2020, Finland had only about 73 MW of installed offshore wind capacity (and 3 GW of onshore wind). The country currently has 4.7 GW of wind projects under construction and over 16 GW under development.
---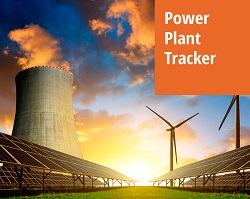 Enerdata has developed a market research service to screen, monitor and analyse the development of power generation assets.
Power Plant Tracker offers an interactive database and a powerful search engine covering power plants worldwide – including both installed and planned capacities for renewables and fossil fuels.