Orano opens up Philippe Coste uranium conversion plant (France)
French nuclear company Orano has opened up the new €850m Philippe Coste uranium conversion plant at the Tricastin site (Drôme, France) and expects to gradually ramp up its production from 7,500 tU/year in 2019 to 15,000 tU/year until 2021. The converted uranium will then be enriched in the neighbouring George Besse II facility, also located on the Tricastin site.
The project is part of the broader €1.15bn Comurhex II project, which was launched in 2006. Initially expected to cost €650m, it will enable Orano to convert yellowcake (uranium ore) in uranium hexafluoride (UF6), through the renovation of three facilities at the Malvési site (Aude, France) and the construction of the Philippe Coste plant at Tricastin. But after the Fukushima disaster, Orano had to strengthen the safety of the installations and the total cost of Comurhex II now reaches €1.15bn, of which €850m for the Philippe Coste plant and €350m for the Malvési facilities.
Comurhex II replaces the Comurhex I plant, which was retired in December 2017 after 55 years of production.
---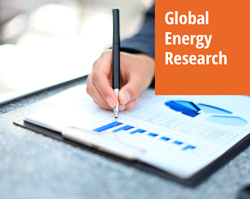 Enerdata's reputable online information service provides up-to-date market reports on 110+ countries with valuable market data and analysis as well as a daily newsfeed on the oil, gas, coal and power markets.
This user-friendly tool gives you the essentials on the domestic market of your concern including market structure, organisation, actors, projects and business perspectives.