OPEC unveils forecast for oil demand growth
OPEC has released its World Oil Outlook 2019, including long-term projections and assessment for the global oil and energy industry. According to the OPEC, total primary energy demand would increase by 25% between 2018 and 2040. Even if gas should post the largest demand growth through 2040 in absolute terms (renewable energies should have the highest growth in percentage terms), oil would remain the most consumed fuel in the global energy mix, with oil demand reaching 110.6 mb/d by 2040.
The rise in oil demand would be driven by non-OECD economies (+21.4 mb/d between 2018 and 2040), while oil demand in the OECD region should decline by 9.6 mb/d. The global growth would mainly come from the petrochemicals sector (4.1 mb/d), road transportation (2.9 mb/d) and aviation (2.4 mb/d). The OPEC expects more than 1 billion of new vehicles (including passenger and commercial vehicles) to be added on the road by 2040 (to around 2.4 billion), with electric vehicles accounting for only 13% of the total vehicle fleet in 2040.
The global crude oil distillation capacity should increase by around 8 mb/d between 2019 and 2024, with over 70% of the new capacities commissioned in Asia-Pacific and the Middle East. Global crude oil and condensate trade would remain relatively stable at around 38 mb/d between 2018 and 2025, before increasing to around 42 mb/d by 2040. The United States and Canada are expected to raise crude oil and condensate exports in the medium term.
The OPEC has revised downward its forecast for global oil demand growth over the medium term and the long term, compared to the previous World Oil Outlook, citing challenging conditions for energy markets. OPEC crude oil production is expected to continue decline to 32.8 mb/d by 2024 (down from 35 mb/d in 2019).
---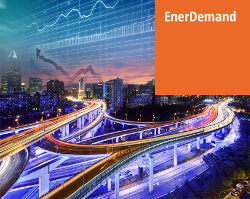 Enerdata's premium EnerDemand service provides detailed data on energy consumption and efficiency for the 20 highest energy-consuming countries, broken down by sector and end-use.
Create custom graphs, export data to use in Excel, and sift through the online database in whatever way is most useful to you: by household uses, by multiple road vehicle types, and by different end-uses in buildings, industry and more.