OMV will acquire a stake in Gazprom's gas fields in Russia for US$1bn
OMV has signed agreements with Gazprom, under the terms of which the Austrian oil and gas company will acquire a 24.98% stake in the Achimov 4A/5A phase development in the Urengoy gas and condensate field located in Western Siberia (Russia), for €905m (US$1.02bn). The agreement builds on a basic agreement signed in 2016, under the terms of which OMV would obtain a 24.98% stake in the project for developing Blocks 4A and 5A of the Achimov deposits in exchange for a 38.5% stake in OMV Norge to be transferred to Gazprom. The signing of the final transaction documents is expected by the end of the year 2019.
The Urengoy field is the largest gas and condensate field in Russia and one of the largest gas fields in the world. It is estimated to hold more than 2,400 mboe of gas reserves, which would raise OMV's global reserves by around 600 mboe until the end of 2044. Production is expected to start in late 2020 and to reach a plateau of more than 320,000 boe/d (80,000 boe/d for OMV's share of production) in 2026.
---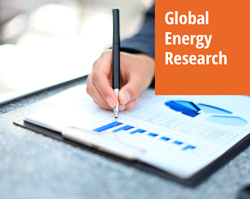 Enerdata's premium online information service provides up-to-date market reports on 110+ countries. The reports include valuable market data and analysis as well as a daily newsfeed, curated by our energy analysts, on the oil, gas, coal and power markets.
This user-friendly tool gives you the essentials about the domestic markets of your concern, including market structure, organisation, actors, projects and business perspectives.