Norwegian oil and gas regulator cuts 2019 production forecasts
According to the Norwegian Petroleum Directorate (NPD), oil and gas production on the Norwegian Continental Shelf declined by 4% in 2018. Crude oil production was 6.5% below its 2017 level, due to a higher complexity of new fields and lower than expected deliveries, while gas production declined by 2.1% as some fields produced less than expected. At the end of 2018, there were 83 producing fields on the Norwegian shelf. One new field came online in 2018, three plans for development and operation (PDOs) were submitted and nine plans were approved by the regulator. Only three fields were shut down.
For 2019, the NPD forecasts a new decline in oil production (-4.7%) and a stable gas production (+0.2%). However, oil and gas production will increase again between 2020 and 2023, as the startup of new assets such As Johan Sverdrup in 2020 will more than offset the natural decline from operating fields. Crude oil production should increase by more than 20% in 2020 and would increase by 14% between 2020 and 2023. In 2023, the total oil and gas production is projected to approach the record year of 2004, with gas accounting for about half. Nonetheless, the NPD estimates that it will be challenging to maintain such production levels up to 2030.
2019 investments (excluding exploration) are slated to reach NOK140bn (about €14bn), 13% more than in 2018. After 2019, they will decline towards 2022. The investment level in new fields through the 2020 decade is forecast to rely largely on new major discoveries. As for exploration costs, they are set to increase by 10% between 2018 and 2019, after which a slight reduction will be observed for the next few years.
---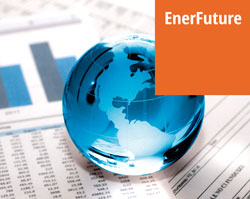 Discover the EnerFuture service: a long-term forecast (to 2040) of demand, prices, and CO2 emissions by sector and for all energies, plus power generation capacities and production levels by fuel. Three distinct scenarios reflect different potential policy developments.