North Macedonia's power utility ESM aims to build 1 GW of solar capacity
The North Macedonian state-owned power utility ESM plans to build 1 GW of solar PV capacity either through direct investments or public-private partnerships (PPPs). The company aims to shift its power generation to renewables.
The installed power capacity of North Macedonia reached 1.9 GW at the end of 2020. It is dominated by coal (41% of the installed capacity but between 50% and 70% of the power mix), followed by hydro with 36% (20% to 30% of the power mix) and gas with 11% (around 15% of the power mix). The country joined in July 2021 an international campaign - Powering Past Coal Alliance (PPCA) - to phase out coal-fired power generation by 2030.
In June 2021, North Macedonia unveiled an €8.2bn investment plan for the 2021-2027 period, including €3.1bn for the energy sector. North Macedonia intends to build a 300-350 MW solar PV project in Štip and a 100 MW solar plant in Oslomej. Several smaller solar plants are also planned, including a 10 MW solar plant in Oslomej, two 10 MW solar projects in Bitola and solar plants totalling 60 MW in Makedonski Brod, Sveti Nikole, Negotino, Brvenica and other places. In addition, the government has completed negotiations with the German wind developer wpd to build a 400 MW wind plant worth €500m that would receive no incentives.
---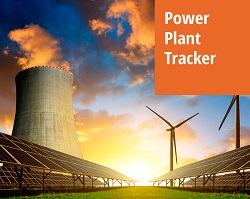 Enerdata has developed a market research service to screen, monitor and analyse the development of power generation assets.
Power Plant Tracker offers an interactive database and a powerful search engine covering power plants worldwide – including both installed and planned capacities for renewables and fossil fuels.