Nigeria signs contract to rehabilitate the Port Harcourt refinery
The state-owned Nigerian National Petroleum Corporation (NNPC) has signed a US$1.5bn contract with the Italian company Maire Tecnimont to rehabilitate the Port Harcourt refinery. The complex includes two refineries, with a total capacity of 210,000 bbl/d. The contract is aimed at restoring the complex to a minimum of 90% of its nameplate capacity. The project should be completed in three phases of 18, 24, and 44 months. The deal was approved by the Nigerian Federal Executive Council (FEC) in March 2021.
Nigeria has a total refining capacity of about 450 kb/d (22.5 Mt), but most of it is not operational. Its refining output dropped by almost 90% between 2017 and 2019 to 0.5 Mt and only represented 2% of the refining capacity in 2019. More specifically, the Port Harcourt refinery's capacity utilisation rate declined from a peak of 24.5% in 2017 to 0.3% in 2019.
---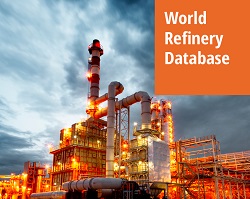 Use this powerful business intelligence tool to assess current and future production capacities of oil products by country and by zone. Gain insight into companies' asset portfolios and future trends for refined oil production capacities, giving you the ultimate edge for strategy and decision-making.