New Fortress Energy plans to build an LNG import project in Angola
New Fortress Energy has signed a non-binding memorandum of understanding (MoU) with three Angolan Ministries - the Ministry of Mineral Resources and Petroleum, the Ministry of Energy and Water and the Ministry of Finance - to finance, build, and operate an LNG regasification terminal in Angola, which would supply gas for power generation and for industrial uses. New Fortress Energy would also work with the Ministry of Mineral Resources and Petroleum to explore the development of additional gas resources in Angola and to assess the potential for a liquefaction project.
---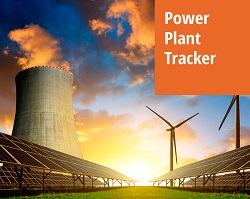 Enerdata has developed a market research service to screen, monitor and analyse the development of power generation assets.
Power Plant Tracker offers an interactive database and a powerful search engine covering power plants worldwide – including both installed and planned capacities for renewables and fossil fuels.