New capacity installations in Argentina increased by 24% in 2021 to 1 GW
Renewables accounted for 13% of Argentina's power mix in 2021, compared to 10% in 2020, according to the country's Secretary of Energy. Argentina commissioned 26 large-scale renewable projects in 2021, adding 1,005 MW to its national grid. New capacity additions in 2021, which increased by 24% compared to 2020, were mostly wind (42%), bioenergy (31%), solar photovoltaic (PV) (15%) and small hydro (12%); they represented 97% of the new capacity additions in 2021.
Argentina aims to cover 20% of its power mix by renewables in 2025. In addition, the country has launched a National Renewable Cluster, a public-private body that includes national and local officials as well as representatives from the private sector. It aims to promote the creation of renewable parks, and to add 750 MW of renewable capacity by 2024 and 300 MW/year from 2024, which should require around US$1bn in investments.
---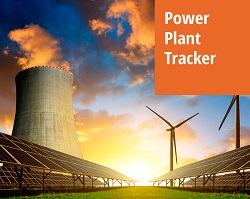 Enerdata has developed a market research service to screen, monitor and analyse the development of power generation assets.
Power Plant Tracker offers an interactive database and a powerful search engine covering power plants worldwide – including both installed and planned capacities for renewables and fossil fuels.