New agreement signed on the Eastmed gas pipeline (Israel-Cyprus-Greece-Italy)
IGI Poseidon, the joint venture of the Greek gas transmission company DEPA and the Italian energy group Edison (part of EDF), and Israel Natural Gas Lines (INGL) have signed a new agreement on the Eastmed gas pipeline, which would deliver 10 bcm/year of gas from offshore Israel to Cyprus, Greece, and Italy. The addendum to the 2019 Memorandum of Understanding (MoU) aims to connect the project to the Israeli gas transmission system and to facilitate the flow of gas from sources in the East Mediterranean area to Italy and Europe via Cyprus.
In July 2020, the government of Israel approved a framework agreement on the construction of the project. The framework agreement was signed by Greece, Cyprus and Israel in January 2020 but required a final approval in Israel. The final investment decision on the €6bn (US$6.9bn) project is expected in 2022 and the 1,900-km-long subsea gas pipeline could be commissioned as soon as 2025. The capacity of the project could later be doubled to 20 bcm/year.
---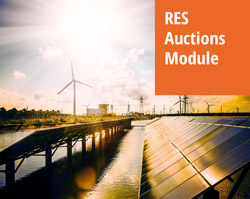 Discover our very detailed and regularly updated RES auctions database with worldwide coverage and a technical focus backed by academic research.
With our renewable energies auctions service you will be able to monitor auctions at a global level. Its (expanding) scope notably includes all major G20 countries and offers an especially fine tracking on Europe and South America.