The Netherlands ends cap on coal power and gas output at Groningen
The Dutch government has activated the early warning phase of its Gas Protection and Recovery Plan, which aims to prepare the country for the winter period. The policy package encompasses three main measures:
- The lift of the generation restriction for coal-fired power plants (with immediate effect) to save around 2 bcm/year of gas for filling the storage facilities. This comes as an urgent measure and opposes the plan voted in December 2021 to limit operations at coal-fired power plants between 1 January 2022 and 31 December 2024, before phasing out of coal-fired power generation by 2030. The remaining 3 coal-fired power plants were planned to be forbidden to operate at more than 35% of their maximum capacity, which should had guaranteed security of supply even in times of low wind and solar power generation, and should have resulted in an emission cut estimated at 6-7 MtCO2.
- The country intends to produce around 2.8 bcm of gas from the Groningen field between October 2022 and September 2023, down from 4.5 bcm in the current year (October 2021 to September 2022), while the Dutch government expected to stop production at Groningen in 2023. The field could then close completely in October 2023 or 2024, depending on the geopolitical context. In 2021, natural gas accounted for 43% of the country's total energy consumption and 46% of its power mix. The country's domestic production (21.7 bcm in 2021) covered only 51% of its domestic consumption (42.3 bcm).
- The urgent appeal to companies and households to save as much energy as possible, as well as unveil a national target for energy savings and a temporary gas-saving tender.
---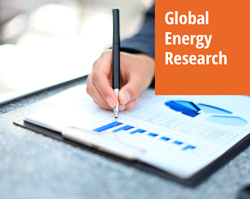 Enerdata's premium online information service provides up-to-date market reports on 110+ countries. The reports include valuable market data and analysis as well as a daily newsfeed, curated by our energy analysts, on the oil, gas, coal and power markets.
This user-friendly tool gives you the essentials about the domestic markets of your concern, including market structure, organisation, actors, projects and business perspectives.