Myanmar commissions its first 477 MW LNG-to-power plant
VPower Group has commissioned a 477 MW LNG-to-power project in Thaketa Township of Yangon (Myanmar), the first LNG-to-power commissioned in Myanmar. The project was awarded to a 50-50 joint venture between VPower Group and state-owned China National Technical Import and Export Corporation (CNTIC) in late 2019 through a public tender. The joint venture, CNTIC VPower, has signed a power purchase agreement with Myanmar Electric Power Enterprise.
Earlier in June 2020, the World Bank approved a US$350m loan from the International Development Association (IDA) to the government of Myanmar as part of the power system efficiency and resilience project, with the objective to increase the output and efficiency of power generation. The authorities intend to replace the old gas and steam turbines in the Ywama power plant (292 MW) with a 250-300 MW CCGT and to upgrade the transmission system.
Myanmar intends to reach universal electricity access by 2030, from an average electrification rate of 71% in 2019, and to double its current installed capacity over the next five to seven years. Myanmar's gas-fired power capacity is expected to reach 4 GW in 2029 (+ 1.5 GW than current levels) pushed by the National Electrification Plan (NEP) and the MOEE's (Ministry of Electricity and Energy) attempts to boost gas-fired power plant development.
---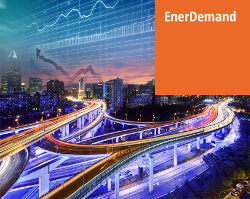 Enerdata's premium EnerDemand service provides detailed data on energy consumption and efficiency for the 20 highest energy-consuming countries, broken down by sector and end-use.
Create custom graphs, export data to use in Excel, and sift through the online database in whatever way is most useful to you: by household uses, by multiple road vehicle types, and by different end-uses in buildings, industry and more.