Market-based incentives for renewables will turn mandatory in Europe
The European Commission has adopted on 9 April 2014 new rules on public support for projects in the field of environmental protection and energy that will apply in all the European Union member countries as from 1 July 2014.
The guidelines promote a gradual move to market-based support for renewable energy, that is to say the gradual replacement of feed-in tariffs by feed-in premiums, which expose renewable energy sources to market signals. As from 1 July 2014 small installations (≤ 500 kWp or ≤ 3 MWp for wind) will benefit from a special regime and can still be supported with feed-in tariffs or equivalent forms of support. Large installations (> 1MWp or > 6 MWp for wind) will have to go through competitive bidding procedures during the pilot phase in 2015 and 2016, while the procedure will be mandatory as from 1 January 2017.
The guidelines also provide criteria on how Member States can relieve energy intensive companies that are particularly exposed to international competition from charges levied for the support of renewables.
Furthermore, the guidelines include new provisions on aid to energy infrastructure and generation capacity to strengthen the internal energy market and ensure security of supply.
---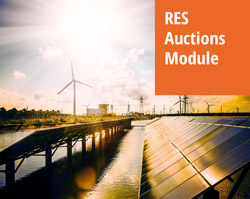 Discover our very detailed and regularly updated RES auctions database with worldwide coverage and a technical focus backed by academic research.
With our renewable energies auctions service you will be able to monitor auctions at a global level. Its (expanding) scope notably includes all major G20 countries and offers an especially fine tracking on Europe and South America.
---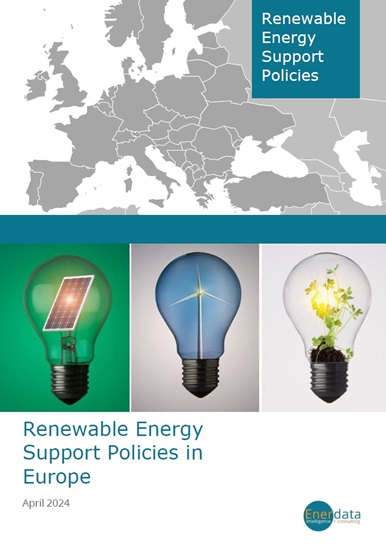 The European renewable report focuses on the different renewable energies for each country in Europe.
It covers the different support schemes used to promote renewable energy in for major sources of renewable energy: hydroelectricity, wind, solar, liquid biofuels for transportation, geothermal and oceanic sources (wave, tidal and thermal).