Malaysia aims to reach carbon neutrality by 2050
The Malaysian Prime Minister has presented the 12th Malaysia Plan (12MP) to the Parliament's lower house, charting the country's economic focus form 2021 until 2025. The country pledged to reach carbon neutrality by 2050 at the earliest. The authorities, to support this effort, will introduce a carbon tax. In addition, the government pledged to no longer build new coal-fired power plant.
In addition, Malaysia has renewed its commitment to reduce the greenhouse gas (GHG) emission intensity of GDP by 45% by 2030 compared to 2005 level, as announced in its updated Nationally Determined Contribution. In 2020, Malaysia's CO2 intensity to GDP (in constant US$) was 20% lower than in 2005. The country also aims to reach 31% of renewables in its installed capacity by 2025 and 40% by 2035. The installed renewable capacity (including hydropower) is expected to more than double, from nearly 8 GW in 2020 (around 20% of the installed capacity) to 18 GW by 2035.
---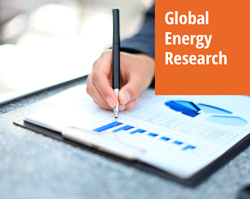 Enerdata's premium online information service provides up-to-date market reports on 110+ countries. The reports include valuable market data and analysis as well as a daily newsfeed, curated by our energy analysts, on the oil, gas, coal and power markets.
This user-friendly tool gives you the essentials about the domestic markets of your concern, including market structure, organisation, actors, projects and business perspectives.