Macquarie acquires the Green Investment Bank for US$2.9bn (UK)
A consortium led by the Australian firm Macquarie has acquired the United Kingdom Green Investment Bank (GIB) for $2.3bn (US$2.9bn). Although the shares will be transferred, the UK government will continue to appoint independent trustees to make sure the GIB will fulfil its environmental mission.
The GIB was set up in 2012 by the British government in order to fund renewable and low-carbon projects and invested about £800m per year (about US$1bn). Its duty is to "accelerate the UK's transition to a greener, stronger economy" by investing in green projects.
It has stakes in about 85 projects of which nine wind parks (with a total capacity of 3,200 MW) in Dumfries and Galloway, a biomass plant at Port Talbot and an energy-from-waste plant in Belfast. The bank also manages the world's first offshore wind fund.
---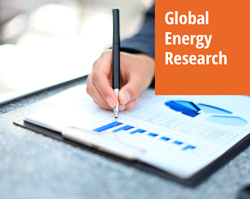 Enerdata's reputable online information service provides up-to-date market reports on 110+ countries with valuable market data and analysis as well as a daily newsfeed on the oil, gas, coal and power markets.
This user-friendly tool gives you the essentials on the domestic market of your concern including market structure, organisation, actors, projects and business perspectives.