Lebanese constitutional court suspends power sector reform
The constitutional court of Lebanon has ruled to halt part of the power sector reform plan that was approved by the Lebanese government in early April 2019. Some of the members of the Parliament had appealed the plan, which would change the tendering process for the construction of 6 new power plants, allowing the government to award licenses instead of a regulatory authority that has not been created so far.
The electricity sector reform plan aims to improve power supply by developing new power infrastructure, to provide power 24/7, to cut transmission and distribution losses, to raise electricity tariffs and to reduce fiscal deficit resulting from government transfers to state-run power utility Electricite du Liban (EDL). International donor institutions have pushed for this reform, which is seen as the first step deal with the country's massive public debt, pledging aid worth US$11.5bn to develop infrastructure.
Lebanon suffers from a power deficit leading to frequent outages. EDL's aging fleet consists of oil-fired power plants, with high production costs and limited capacities. Electricity tariffs have been frozen since 1994 (when global oil prices averaged US$20/bbl) and are much lower than production costs, contributing to increase EDL's deficit, along with high distribution losses (15% technical losses and 30% non technical losses, i.e. illegal connections) and low bill collection rates. According to data from the World Bank, the government's transfers to EDL averaged 3.8% of  the GDP over the 2008-2017 period, amounting to about half of Lebanon's fiscal deficit. They are currently estimated at nearly US$2bn/year. Power supply relies on private generation (in industry, buildings and neighbourhoods) and on controversial power barges, highlighting the need for new power plants and transmission and distribution infrastructure.
---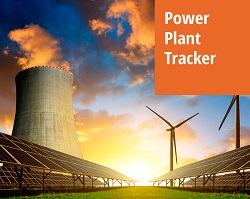 Enerdata has developed a market research service to screen, monitor and analyse the development of power generation assets.
Power Plant Tracker offers an interactive database and a powerful search engine covering power plants worldwide – including both installed and planned capacities for renewables and fossil fuels.