Kuwait Integrated Petroleum Industries Company (KIPIC), a subsidiary of the national oil company Kuwait Petroleum Corporation (KPC), has begun full operation of its 615 kb/d Al-Zour oil refinery, located near Al-Wafrah in southern Kuwait, with the commissioning of the third and last distillation unit. The first phase of the refinery (205 kb/d) came online in November 2022 and the second phase in March 2023 (205 kb/d).
The US$23bn refinery, which was originally scheduled for completion in 2019, will supply both the domestic and international demand for ultra-low-sulphur petroleum products.
The country has two other refineries, namely Mina Al-Ahmadi and Mina Abdulla, adding up to a total capacity of over 1 mb/d. As part of the Clean Fuels Project, refining capacity at the Mina Al-Ahmadi was reduced by 120 kbl/d in April 2020, while that of Mina Abdulla refinery was raised in 2020 through the commissioning of a 284 kb/d crude distillation unit.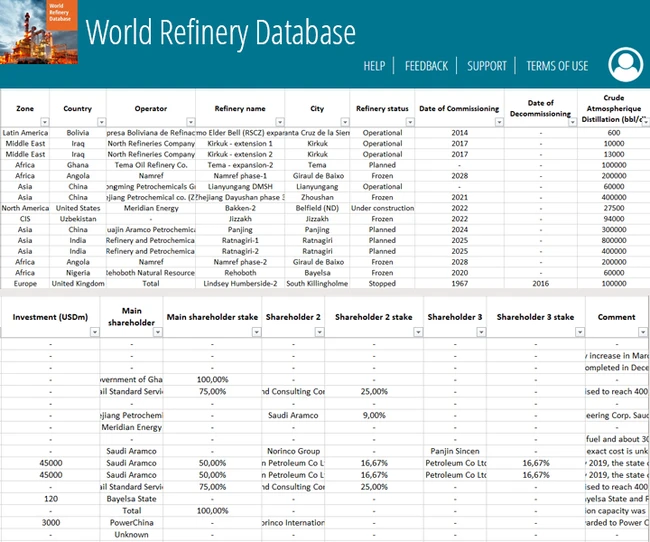 Use this powerful business intelligence tool to assess current and future production capacities of oil products by country and by zone. Gain insight into companies' asset portfolios and future trends for refined oil production capacities, giving you the ultimate edge for strategy and decision-making.