Kazakhstan adopts Energy Efficiency 2020 programme and feed-in tariffs
On 30 August 2013, Kazakhstan has adopted the "Energy Efficiency 2020" programme that aims to reduce energy use by 10% every year until 2015. 22 legal acts and 3,000 energy standards have been approved to implement the scheme. The new measures include energy efficiency classes for buildings and household appliances. Special emphasis is being placed on the industrial sector, which consumes more than 50% of the country's energy resources. More than 2,000 industrial businesses will have to undergo energy audits by July 2015. Three energy centres, which will demonstrate and promote energy-saving and energy-efficient technologies, are being built in the cities of Almaty, Aktobe and Astana, the Kazakh capital.
Kazakhstan has also adopted a new feed-in tariff law – "On Supporting the Use of Renewable Energy Sources" – that will provide support to renewable energy producers. The EBRD has worked with the Ministry of Industry and New Technologies and the Ministry of Environmental Protection to help develop various aspects of the new legislation, beginning with the model for determining the feed-in tariffs.
The cost of the programme is estimated at KZT1,100bn (€5.3bn).
---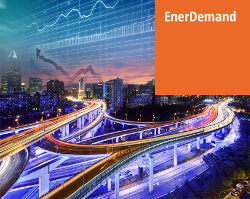 Enerdata's premium EnerDemand service provides detailed data on energy consumption and efficiency for the 20 highest energy-consuming countries, broken down by sector and end-use.
Create custom graphs, export data to use in Excel, and sift through the online database in whatever way is most useful to you: by household uses, by multiple road vehicle types, and by different end-uses in buildings, industry and more.