Karpowership's power ships (400 MW) end power supply in Lebanon
Karpowership has halted its two oil-fired power barges Fatmagül Sultan and Orhan Bey that supplied 404 MW in Lebanon, after the power purchase agreement (PPA) with the state-owned power utility Électricité du Liban (EDL) expired. The two power ships have been anchored off Lebanon since 2013, accounting for around 1/4 of Lebanon's power supply. In May 2021, the company temporarily stopped the two power plants due to delayed payments and legal disputes with Lebanon; Karpowership had 18 months of overdue payments (over US$100m) and a Lebanese prosecutor decided to seize the ships pending an investigation into corruption allegations and fined them US$25m. The Turkish group restarted power supply to Lebanon in July 2021 as a goodwill gesture.
Lebanon's power capacity is insufficient and auto-production electricity is quite developed, accounting for a third of total installed capacity. According to the World Bank, the percentage of electricity demand unmet by the state-owned power utility EDL has increased from 22% in 2008 to 37% in 2018, leading to frequent power outages and forcing the Lebanese to rely on diesel-fired generators. The crisis has been aggravating since 2020.
---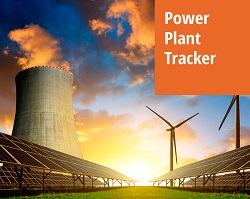 Enerdata has developed a market research service to screen, monitor and analyse the development of power generation assets.
Power Plant Tracker offers an interactive database and a powerful search engine covering power plants worldwide – including both installed and planned capacities for renewables and fossil fuels.