Jordan and Israel sign a MoU for a 'water for solar energy' trade project
Jordan and Israel have signed a memorandum of understanding for a "water-for-energy" project which will see the two countries jointly build renewable electricity and water desalination capacity. Under the terms of the agreement, which was brokered by the United Arab Emirates, Jordan will develop the Prosperity Green project, for which the country will develop 600 MW of solar PV capacity, and export the power it generates to Israel. Simultaneously, Israel will develop a sustainable water desalination programme that will supply up to 200 mcm of desalinated water to water-scarce Jordan. Feasibility studies for each of the projects are currently being conducted.
Jordan's objectives for 2030 are to reduce its natural gas imports and reach 31% of renewables in its power generation, as well as 14% of renewables in its total energy consumption. Israel, which aims to reach 20% of renewables in power generation in 2025 and 30% in 2030, approved a plan to deploy around 15 GW of solar capacity to help meet these targets and has pledged to reach net-zero emissions by 2050.
---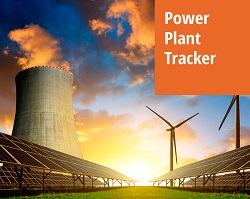 Enerdata has developed a market research service to screen, monitor and analyse the development of power generation assets.
Power Plant Tracker offers an interactive database and a powerful search engine covering power plants worldwide – including both installed and planned capacities for renewables and fossil fuels.