Japan's updated NDC sets a 46% GHG emission cut target by 2030
Japan has updated Nationally Determined Contribution (NDC), raising its target reduction of greenhouse gas (GHG) emissions for 2030 from 26% to 46% (2013 as a base year). The 46% cut would reduce GHG emissions by 648 MtCO2eq to 760 MtCO2eq in 2030. In addition, the country pledged to achieve net-zero emissions by 2050. The new target was unveiled by the government in April 2021. Japan also plans to contribute to international emission reductions and removals at the level of a total of around 100 MtCO2eq by the fiscal year 2030 through public-private collaborations.
Japan's greenhouse gas (GHG) emissions decreased by 2.9% in the financial year 2019-2020 (April 2019-March 2020) to 1,212 MtCO2eq, their lowest level since 1990-1991. It is the sixth year in a row of decline, which is mainly driven by the increased use of renewable energies, the restart of nine nuclear reactors and a lower energy demand thanks to a warmer winter and reduced energy consumption by industry. It represents a 14% decline compared to the financial year 2013.
---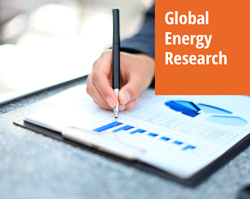 Enerdata's premium online information service provides up-to-date market reports on 110+ countries. The reports include valuable market data and analysis as well as a daily newsfeed, curated by our energy analysts, on the oil, gas, coal and power markets.
This user-friendly tool gives you the essentials about the domestic markets of your concern, including market structure, organisation, actors, projects and business perspectives.