Japan seeks to retain its stake in the Sakhalin-1 oil and gas project (Russia)
The Japanese government has asked Japan's SODECO consortium to retain its 30% stake in the Sakhalin-1 oil and gas project, located in the Sakhalin Oblast, in Russia's far east, in order to ensure Japan's energy security.
Earlier in October 2022, Russia signed a decree appointing Rosneft's affiliate Sakhalinmorneftegazn as the new operator of the Sakhalin-1 project, instead of the US' ExxonMobil. The decree also empowered the Russian government to decide whether foreign shareholders could retain stakes in the project, effectively pushing ExxonMobil to exit the project.
The field has total reserves of 307 Mt of oil and 485 bcm of natural gas. Its oil output reached 11 Mt/year (220 kb/d) before the Russian invasion of Ukraine. Before the takeover, the field was owned by ExxonMobil (30%, operator) through the Sakhalin-1 venture, together with Japan's SODECO Consortium (30%), India's ONGC (20%) and Russia's Rosneft (20%).
In July 2022, the Russian authorities also signed a decree to take full control of the Sakhalin-2 LNG liquefaction project, which comprises two LNG trains with a total capacity of 10.8 Mt/year. The project was owned by a joint venture of Gazprom (50% plus one share), Shell (27.5% minus one share), Mitsui (12.5%) and Mitsubishi (10%).
---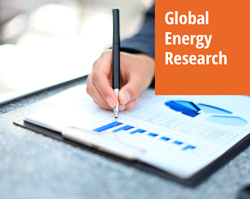 Enerdata's premium online information service provides up-to-date market reports on 110+ countries. The reports include valuable market data and analysis as well as a daily newsfeed, curated by our energy analysts, on the oil, gas, coal and power markets.
This user-friendly tool gives you the essentials about the domestic markets of your concern, including market structure, organisation, actors, projects and business perspectives.