Japan proposes to upgrade its 2030 renewables target to 36-38% of power mix
Japan aims to raise the share of renewables (including hydropower) to 36-38% of power mix by 2030, according to a new draft of the basic energy policy. The previous target for 2030 was 22-24%, with plans to make renewables its main power source by 2050 (18% in 2020). The contribution of nuclear would be maintained around 20-22% (5% in 2020), while the share of thermal would decrease to 41% (from 76% in 2020), including 19% of coal (down from a current share of 32% and a previous target of 26%).
In April 2021, the country enhanced its target for reducing greenhouse gas (GHG) emissions by 2030 from 26% compared to 2013 level to 46%. Japan aims to achieve net-zero emissions by 2050 by promoting renewables (mainly wind and solar) and cutting its reliance on fossil fuels and nuclear power.
---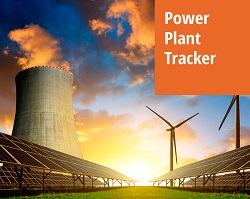 Enerdata has developed a market research service to screen, monitor and analyse the development of power generation assets.
Power Plant Tracker offers an interactive database and a powerful search engine covering power plants worldwide – including both installed and planned capacities for renewables and fossil fuels.