Japan considers price guarantee for nuclear power to help utilities
The Japanese Ministry of Trade is considering introducing price guarantees for nuclear power generation to support power utilities, which have lost around US$35bn since the Fukushima disaster in 2011. Japanese power utilities are relying on expensive fossil fuel imports to replace stopped nuclear power plants; to restart these plants, they would have to invest massively to meet new safety requirements. The price guarantee proposition is based on the "Contracts for Difference" scheme introduced in the United Kingdom, which guarantees fixed rates for power for nuclear generation companies: consumers would pay the gap between the guaranteed price and the market price, while the operators would have to pay the difference in case of higher market price.
All of the 48 Japanese nuclear reactors have been stopped since September 2013. Two have received initial authorisation to restart but should not be reactivated before 2015.
---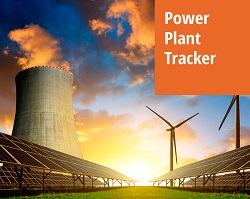 Enerdata has developed a market research service to screen, monitor and analyse the development of power generation assets.
Power Plant Tracker offers an interactive database and a powerful search engine covering power plants worldwide – including both installed and planned capacities for renewables and fossil fuels.