Ivory Coast aims for net-zero emissions in 2030 with international support
The Ivorian government has updated its Nationally Determined Contribution (NDC), increasing its unconditional greenhouse gas (GHG) emission reduction target from 28.25% to 30.41% of the business-as-usual (BAU) scenario by 2030. The unconditional objective corresponds to a reduction of around 37 MtCO2eq in 2030, compared to 9 MtCO2eq in the first NDC. With international support, the country could cut its GHG emissions in 2030 by 98.95% of the BAU scenario, almost reaching carbon neutrality. This unconditional objective would limit GHG emissions by more than 120 MtCO2eq. The emission reduction is based on the increase of the carbon sinks (LULUCF), on the energy sector (electricity production, energy efficiency), on the agriculture sector and the waste sector. The investment needed to implement the conditional and unconditional NDC mitigation actions is estimated at US$10bn.
The new plan takes into account the forestry sector, which was not included in the first NDC of 2015. Under its BAU scenario, Ivory Coast estimates GHG emissions at around 121 MtCO2eq by 2030, which is 46% more than in 2012 (reference year). In 2012, the forest sector was the main GHG emitting sector in Ivory Coast and accounted for 70% of the total, followed by the energy sector (22%).
---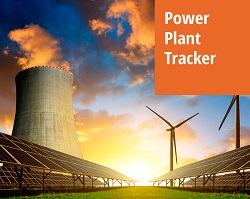 Enerdata has developed a market research service to screen, monitor and analyse the development of power generation assets.
Power Plant Tracker offers an interactive database and a powerful search engine covering power plants worldwide – including both installed and planned capacities for renewables and fossil fuels.