Italy unveils new Energy Strategy by 2020
The Italian government has published its new energy plan, the Nuova Strategia Energetica Nazionale, which will be placed in public consultation.
It aims to reduce the gap in energy costs, promote sustainable growth, improve security and independence of supply, meet and exceed the EU target 2020. Greenhouse gas emissions should be reduced by 19% by 2020 compared to 1990, while renewables should account for 24% of primary energy consumption. The strategy aims to reduce the energy dependency ratio of Italy from 82% to 65%, decreasing energy imports by €15bn/year.
Overall, the government expects investments in 2020 to amount to about €180bn between green economy (renewable energy, energy efficiency) and traditional sectors (networks, LNG terminals, storage facilities, production operations). Italy will strengthen its white certificate systems and will extend in time its 55% tax bonus system. The Strategy also aims to reduce prices (on average 25% higher than in northern Europa) by developing gas hubs, LNG terminals, gas pipes and gas storages.
---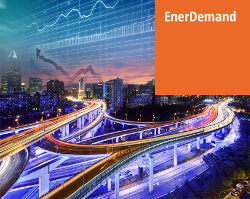 Enerdata's premium EnerDemand service provides detailed data on energy consumption and efficiency for the 20 highest energy-consuming countries, broken down by sector and end-use.
Create custom graphs, export data to use in Excel, and sift through the online database in whatever way is most useful to you: by household uses, by multiple road vehicle types, and by different end-uses in buildings, industry and more.