India's oil import dependence rose to 84% in 2018-2019
According to the Indian Oil ministry's Petroleum Planning and Analysis Cell (PPAC), India's oil import dependence increased from around 81% in 2015-2016 (April 2015-March 2016) to 83% in 2017-2018 and to 84% in 2018-2019, in a context of rising oil consumption and stagnant domestic production. Domestic demand surged by nearly 12% between 2015-2016 and 2017-2018 and grew again in 2018-2019 (+2.6%). On the contrary, domestic production continued to fall (-4.2% in 2018-2019), after a 3.2% drop between 2015-2016 and 2017-2018. For the 2019-2020 year, the PPAC expects crude oil imports to surge again.
The Indian government is seeking to reduce its oil import dependence to 67% by 2022 and is promoting measures to boost domestic production, biofuel consumption and energy savings. On the supply side, the government changed the previous New Exploration Licensing Policy (NELP) to the Hydrocarbon Exploration and Licensing Policy (HELP) that relaxed pricing and marketing rules.
---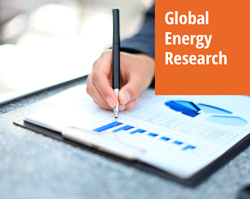 Enerdata's premium online information service provides up-to-date market reports on 110+ countries. The reports include valuable market data and analysis as well as a daily newsfeed, curated by our energy analysts, on the oil, gas, coal and power markets.
This user-friendly tool gives you the essentials about the domestic markets of your concern, including market structure, organisation, actors, projects and business perspectives.