India will spend US$8bn to invest in the country's green transition
In its 2023-2024 budget, India has earmarked more than US$8bn for speeding up renewable energy initiatives and for projects like mangrove restoration, which helps suck carbon dioxide out of the atmosphere, and converting waste into biogas. The country plans to spend US$4.3bn on energy transition through the Ministry of Petroleum and Gas, including programs for green fuel, green energy, green farming, green mobility, green buildings, and green equipment and policies for efficient use of energy across various economic sectors.
The government also proposed incentives for energy storage systems that would aid round-the-clock renewable energy use and announced a new framework for pumped storage systems for hydropower. The country also plans to invest US$2.5bn to build a 13 GW power transmission line connecting the Himalayan province of Ladakh to the state of Haryana. Other programs to incentivise the use of alternative, less-polluting fertilisers and to cut down on chemical fertilisers were also announced. Finally, there will be a reduction in import duties for components used to make lithium-ion batteries.
---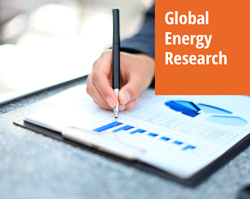 Enerdata's premium online information service provides up-to-date market reports on 110+ countries. The reports include valuable market data and analysis as well as a daily newsfeed, curated by our energy analysts, on the oil, gas, coal and power markets.
This user-friendly tool gives you the essentials about the domestic markets of your concern, including market structure, organisation, actors, projects and business perspectives.