India passes bill to promote energy efficiency and create a carbon market
The Indian lower house of parliament Lok Sabha has approved the Energy Conservation Bill, which promotes energy efficiency and conservation, providing for the regulation of energy consumption by equipment, appliances, buildings and industries. The text authorises India's central government to set up energy consumption standards. It also empowers the government to require the designated consumers (in the industry, transport and building sectors) to meet a minimum share of energy consumption from non-fossil sources, including green hydrogen, green ammonia, biomass and ethanol. The bill also allows the country to specify a carbon credit trading scheme, with tradeable permits to produce a specified amount of carbon emissions.
The legislation also introduces an energy conservation code for buildings (commercial and residential). It provides norms for energy efficiency and conservation, use of renewable energy, and other requirements for green buildings (applicable to buildings erected after the notification of the code, that have a minimum connected load of 100 kW or a contract load of 120 kVA). Under the bill, energy consumption standards may be specified for equipment and appliances which consume, generate, transmit, or supply energy, including all vehicles and vessels.
The Energy Conservation Act was adopted in 2011. It implemented mandatory requirements for large industrial customers and power facilities, called designated consumers (DCs): energy audits, appointments of certified energy managers and reporting of energy consumption data. It also introduced an energy standard and labeling programme (S&L). Earlier in August 2022, the  Indian Union Cabinet approved India's updated Nationally Determined Contribution (NDC) to be submitted to the United Nations Framework Convention on Climate Change (UNFCCC). As per the updated NDC, the country committed to reduce emissions intensity of its GDP by 45% from 2005 level and achieve about 50% cumulative electric power installed capacity from non-fossil fuel by 2030. The update is a step towards achieving India's long term goal of reaching net-zero by 2070.
---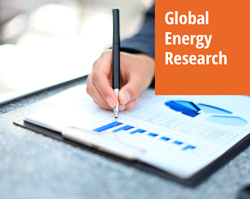 Enerdata's premium online information service provides up-to-date market reports on 110+ countries. The reports include valuable market data and analysis as well as a daily newsfeed, curated by our energy analysts, on the oil, gas, coal and power markets.
This user-friendly tool gives you the essentials about the domestic markets of your concern, including market structure, organisation, actors, projects and business perspectives.