India introduces a bill to liberalise its power distribution sector
The Indian government has introduced the Electricity (Amendment) Bill 2022 in the country's lower house of parliament Lok Sabha. The text proposes to liberalise power distribution by authorising more than one power distributor to operate in an area. In addition, the bill would force distribution companies to provide non-discriminatory open access to their networks to competitors operating in the same area, on payment of certain charges. The new regulation could also oblige states to set their Renewable Purchase Obligation (RPO) at or above the levels prescribed by the central government. Finally, the text plans to empower the National Load Despatch Centre, which will be allowed to cut power supplies to distribution companies that have not maintained adequate security of payment.
The entire supply chain in the Indian power sector has been under pressure due to the poor financial health of distributions companies, which owe over INR1,000bn (US$13bn) to electricity producers. In turn, power generation companies have mounting dues with Coal India. Previously, as part of a move to reduce the technical and financial losses, most of the Indian states have restructured and corporatised their State Electricity Boards (SEB), separating the utilities into several electricity production, transportation, and distribution companies.
---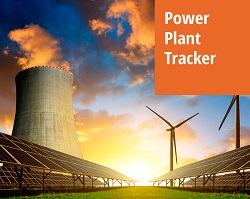 Enerdata has developed a market research service to screen, monitor and analyse the development of power generation assets.
Power Plant Tracker offers an interactive database and a powerful search engine covering power plants worldwide – including both installed and planned capacities for renewables and fossil fuels.