Groningen gas production could fall 20% faster than planned (Netherlands)
According to the Dutch government, gas production from the Groningen gas field in the northern Netherlands could decline 20% faster than initially expected for the year starting in October 2019. In February 2019, the government announced that gas production would fall to 15.9 bcm in 2019-2020 but it had to revise this target downward to 12.8 bcm (i.e. -3.1 bcm) after a 3.4 magnitude earthquake in Groningen in May 2019. The State Supervision of Mines (SodM) of the Netherlands had advised to reduce production to 12 bcm for the 2019-2020 year, a level deemed too low by the government.
Gas extraction from the Groningen gas field (operated by Shell and Exxon Mobil) was progressively reduced from 53.8 bcm in 2013 to 42.5 bcm in 2014, 33 bcm in 2015, 27 bcm in 2016, 21.6 bcm in 2017 and 20.1 bcm in 2018 (Oct. 2017 to Oct. 2018). The maximum production from the year through October 2019 is capped at 19.4 bcm. In April 2018, the government set a production target of 12 bcm for the next five years and ordered Dutch industrial users to phase out the usage of Groningen natural gas by 2022. The aim is to reach a complete phase out of the field by 2030, in an attempt to reduce the danger caused by small though damaging earthquakes.
---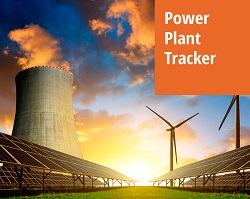 Enerdata has developed a market research service to screen, monitor and analyse the development of power generation assets.
Power Plant Tracker offers an interactive database and a powerful search engine covering power plants worldwide – including both installed and planned capacities for renewables and fossil fuels.