The German Federal Ministry for Economic Affairs and Climate Action (BMWK) has unveiled a onshore wind strategy for the country that aims to achieve 160 GW of wind on land by 2035. The package comprises measures aimed at the federal, state, and local governments as well as the industry, simplifying and speeding up approval procedures for projects, improving the profitability of plants at locations with less potential, increasing tender volumes and expansion paths, and clarifying that renewables are in the overriding public interest and serve public safety.
The onshore wind energy strategy is an important part of Germany's overall climate goals. The country aims to achieve a largely carbon-neutral power supply by 2030 and greenhouse gas emissions neutrality of the German economy by 2045. Onshore wind accounts for one quarter of the country's installed capacity, with 55 GW at end-2021. Capacity addition slowed down in recent years, with an average of 1.4 GW/year between 2019 and 2021, compared to 4 GW/year over the 2011-2018 period.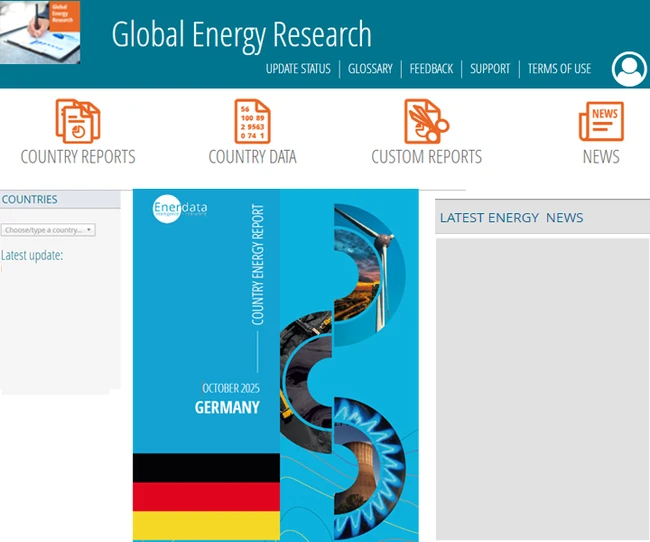 Enerdata's premium online information service provides up-to-date market reports on 110+ countries. The reports include valuable market data and analysis as well as a daily newsfeed, curated by our energy analysts, on the oil, gas, coal and power markets.
This user-friendly tool gives you the essentials about the domestic markets of your concern, including market structure, organisation, actors, projects and business perspectives.