Germany could extend the lifetime of its 3 remaining nuclear reactors
The German government is considering extending the lifetime of the country's three remaining operational nuclear power plants, amid growing energy insecurities due to the war in Ukraine and a reduction in gas supplies coming from Russia. The last three operational nuclear reactors are PreussenElektra's 1.4 GW Isar- 2 in Bavaria (commissioned 1988), RWE's 1.3 GW Emsland in Lower Saxony (commissioned 1988), and EnBW's 1.3 GW Neckarwestheim-2 in Baden-Württemberg (commissioned 1989). They are all planned to be shut down before the end of 2022. Nuclear represents only about 2% of Germany's installed capacity (2021) but it accounted for almost 12% of its power generation with 69 TWh (end-2021).
Following the Fukushima disaster in 2011, Germany pledged to phase out nuclear power and shut down all its reactors by 2022. More than 16 GW of nuclear capacity was decommissioned since then, including 4 GW at end-2021, namely PreussenElektra's 1,410 MW Brokdorf in Schleswig-Holstein and 1,360 MW Grohnde in Lower Saxony and RWE's 1,288 MW Unit C at Gundremmingen in Bavaria.
---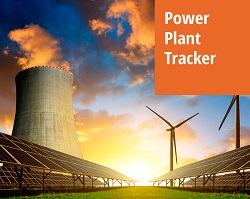 Enerdata has developed a market research service to screen, monitor and analyse the development of power generation assets.
Power Plant Tracker offers an interactive database and a powerful search engine covering power plants worldwide – including both installed and planned capacities for renewables and fossil fuels.