Turkey and Azerbaijan inaugurate TANAP gas pipeline to Europe
Turkey and Azerbaijan have formally inaugurated the US$6.5bn Trans-Anatolian Natural Gas Pipeline (TANAP) gas interconnector. The 1,850-km-long gas pipeline stretches between the Turkish Posof district of Ardahan and the Greek border in the Ipsala district of Edirne. Designed to have an initial capacity of 16 bcm/year, the TANAP pipeline is aimed at delivering 6 bcm/year of gas to the Turkish market and 10 bcm/year to Europe. At a later stage, its capacity could be expanded to 31 bcm/year with additional investment. It will export gas to Europe via the Trans Adriatic Pipeline (TAP), which should be commissioned in October 2020.
The pipeline ships natural gas from the Shah Deniz 2 gas field in Azerbaijan and started commercial delivery of natural gas in July 2018. The gas pipeline has transported 3.3 bcm of natural gas to Turkish state-owned grid operator BOTAŞ since November 2019 and is expected to deliver 4 bcm to Turkey between June 2019 and June 2020.
The Southern Gas Corridor (SGC, a joint venture of SOCAR with 49% and the Ministry of Economy of Azerbaijan with 51%) holds a 51% interest in TANAP, in partnership with Turkey's Petroleum Pipeline Corporation (BOTAŞ) (30%), BP (12%) and SOCAR (7%). 
---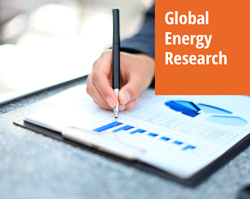 Enerdata's premium online information service provides up-to-date market reports on 110+ countries. The reports include valuable market data and analysis as well as a daily newsfeed, curated by our energy analysts, on the oil, gas, coal and power markets.
This user-friendly tool gives you the essentials about the domestic markets of your concern, including market structure, organisation, actors, projects and business perspectives.